NANORESTART focuses on nanotechnologies and contemporary art.

Why? Contemporary art is a major challenge for conservators since there is a significant lack of established conservation methodologies that can safely tackle the often extremely fast degradation of materials used by contemporary artists.

We can perhaps safely say that many current modern and contemporary works of art will probably not be accessible to visitors/users in a hundred years due to rapid degradation, as they degrade beyond restoration.

Post-1940 artists and early artists (1880s-1940s), used and experimented with materials that are so radically different from the ones used in classic art, that they cannot be preserved using the currently available methodologies.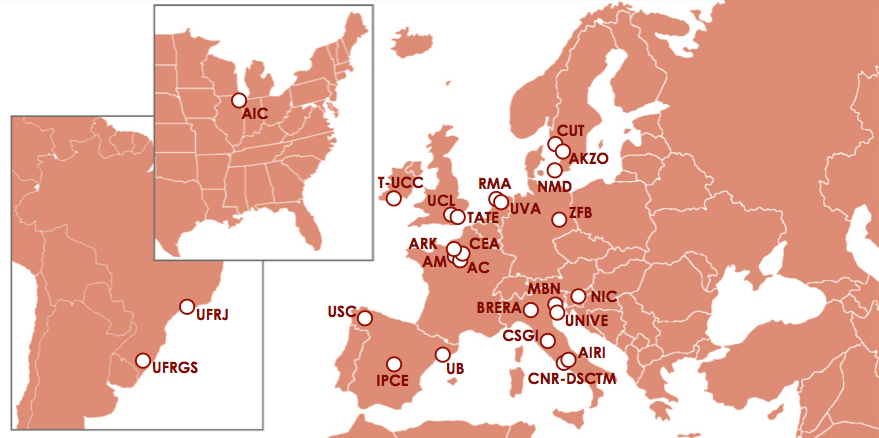 The conservation of this diverse cultural heritage requires advanced solutions at the cutting edge of modern chemistry and material science in an entirely new scientific framework that will be developed within NANORESTART project.

The NANORESTART project will focus on the synthesis of novel poly-functional nanomaterials and on the development of highly innovative restoration techniques to address the conservation of a wide variety of materials mainly used by modern and contemporary artists.

In NANORESTART, enterprises and academic centers of excellence in the field of synthesis and characterization of nano- and advanced materials have joined forces with complementary conservation institutions and freelance restorers. This multidisciplinary approach will cover the development of different materials in response to real conservation needs, the testing of such materials, the assessment of their environmental impact, and their industrial scalability.