Lichtenstein - "Whaam!"
Whaam! is a mixed-media painting dating from 1963. It was acquired by TATE in 1966. If you want to learn more about this artwork, you can visit the dedicated page on the TATE website.

In the past 50 years, it has been largely on display at Tate Modern or on loan. Therefore, the surface has become soiled (overall covering) and there are greasy finger marks at the edges of the paintings, as shown in the picture below.


Previous attempts at surface cleaning have been unsuccessful and thus, the NANORESTART project enabled the first full wet cleaning treatment of this work. The three paint types (alkyd, oil, Magna) have different sensitivities to commonly used solvents. These materials are challenging for conservators, as they don't react well to traditional cleaning methods.

The CSGI gels developed in the framework of Work Package 2, proved to be the most promising materials for the treatment of Whaam! with respect to soiling removal and minimal impact on the mock-up paint surfaces.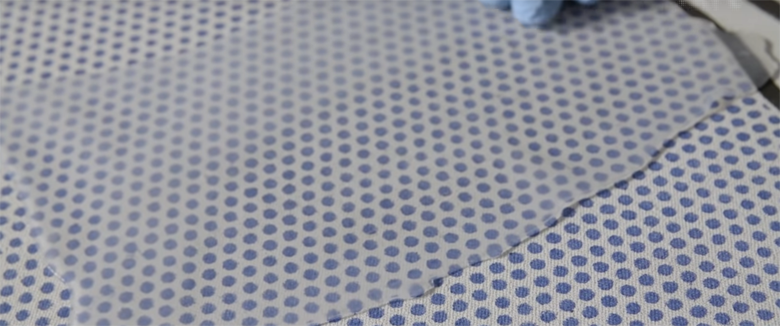 Therefore, a ground-breaking treatment broadly based on nanotechnology has allowed the cleaning of the artwork in a safe and controlled way, for the very first time in the painting's history.
For more information, please take a look at "Conserving Whaam!", the incredible video about the cleaning of Whaam! by TATE!